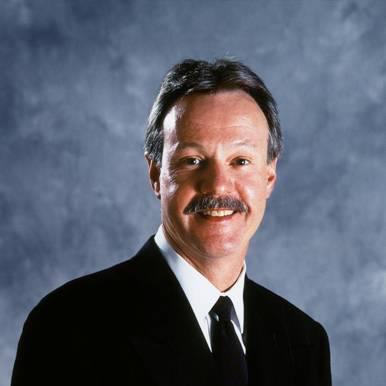 Huge news coming from Upper Deck this morning, founder and CEO Richard McWilliam died unexpectedly Saturday at his home. No cause of death has been announced but he had a history of heart disease including open heart surgery in 2008. No matter how you felt about him or the company this is truly sad news for the hobby.
You have to wonder how this will affect the hobby in the near future. They have been a major leader in some of the hobby's most influential changes. Upper Deck was the first to release a "High-end" product with their 1989 Baseball release, they were the first to include holograms on the cards for authenticity and they were the first major brand to insert jersey relics in to cards. Their Ultimate and then Exquisite releases ushered in the era of "Super high-end" sets and you have to admit, Shadow Box cards are one of the cooler modern inserts.
Over the last few years there did lose major licensing but keeping the NHL license and adding exclusive MLS, NCAA, PGA and Marvel licenses kept them relative to the hobby. Even the one-time MLBPA license for the 2012 SP Signature Baseball release (as ugly as the cards were) gave some sliver of hope. The recent Fleer Retro Basketball and upcoming Fleer Retro Football releases are even bringing collectors back to the company.
I have always been a fan of Upper Deck and I am sad to hear that McWilliam has passed on. I do not think that his passing will cause too many issues with the transfer of power within the company and we could see the company end up making some favorable changes that bring back the major licenses.